"How do we use our time to move forward in the minutiae of life?"
These were the words of Richard Luarkie, PhD, President and CEO of Tamaya Ventures as he greeted the Global Ties ABQ contingency from Albania, "Combatting the Trafficking of Cultural property". The group travelled to Santa Ana Pueblo to meet with Dr. Luarkie during their visit to Albuquerque last week.
The Santa Ana people call their Old Pueblo, Tamaya. The Tamaya is located 27 miles northwest of Albuquerque, on the north bank of the Jemez River, eight miles northwest of its junction with the Rio Grande. The Pueblo is closed to the public but Dr. Luarkie now oversees the development of the surrounding land and is a founding member if the Antique Art Dealers Association (ATADA) established in 1988 to set ethical and professional standards for the art trade and provide education to the public on the preservation of art and culture. ATADA also manages a Voluntary Returns Program which has returned several dozen sacred and ceremonial objects to southwestern tribes.
Dr. Laurkie, the previous Governor of the Laguna Pueblo, gave a moving and powerful presentation on the theft of Native American culture under the invasions of first the Spaniard, then Mexican and finally United States' Governments. This appropriation of culture was finally recognized by US President Lincoln in 1863 when certain measures were put in place to rectify past losses.
Dr. Laurkie's presentation touched upon the idea that trafficking of culture can also be the suppression or appropriation of knowledge. Which, he stressed was the major crime committed against his ancestors, showing images created by an illustrator from the 1700s. He also talked about even after this appropriation, the native peoples are still here and traced the events their first cooperation and then resistance to this suppression.
In summarizing his account, Richard talked about how the repatriation of knowledge is an essential part of preserving culture, stating how this must be done through collaboration and intention, "We may disagree, but we have to get along" and, "it is easy to be bitter, but how can we be better?"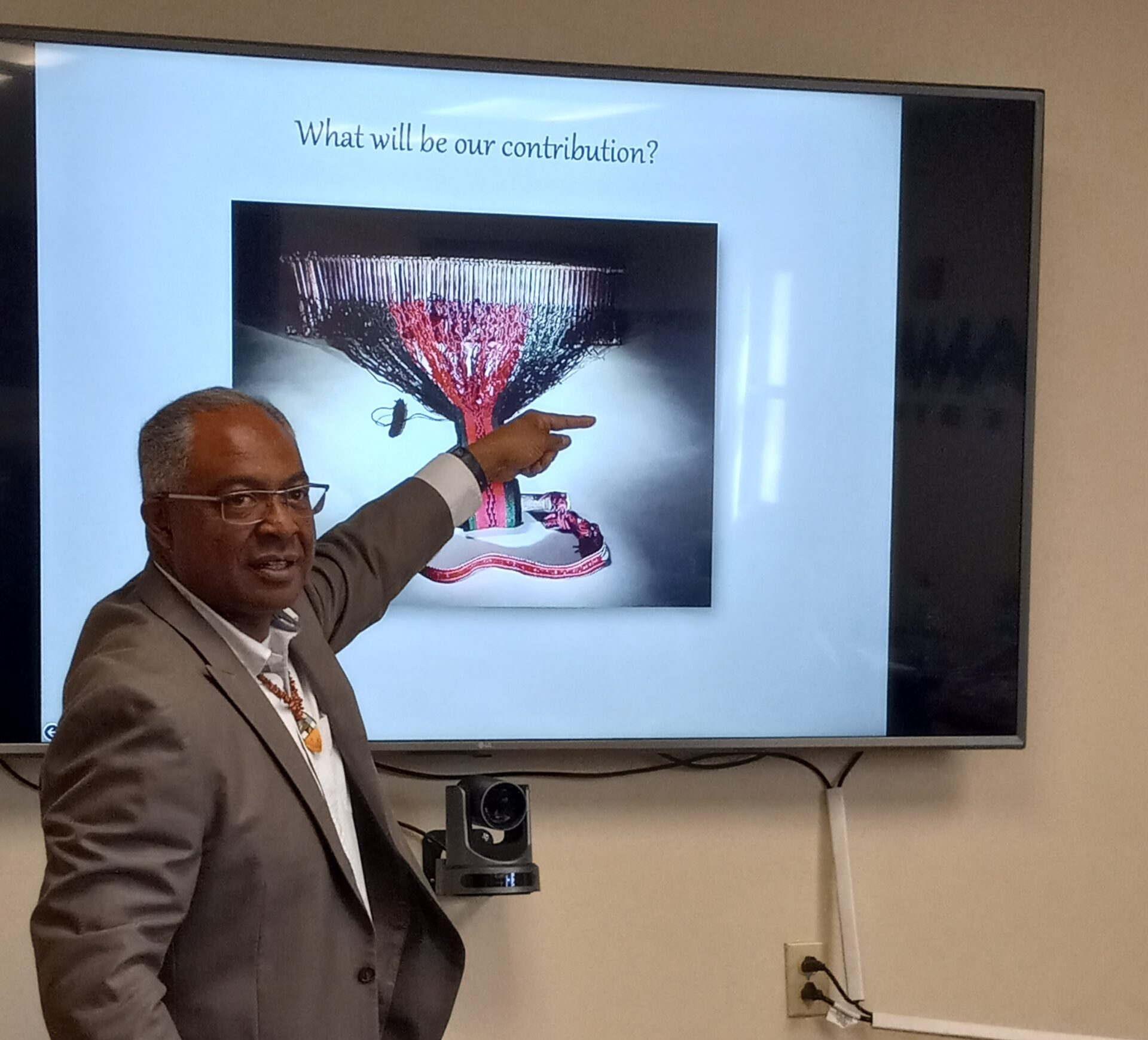 Members of the Albania team, who all work within the Ministry of Culture or the Customs and Police Directorate, were all moved by the presentation, most not having been aware of the history of the systemized suppression of Native Americans. One of the largest take-aways given by the group from their experience in New Mexico was the degree of organization and institutionalization of cultural preservation in the United States with one stating, "this is where we can learn, how do we share this need across agencies, to make us more cohesive in the protection of our culture in Albania?"
By Melora Palmer (Interim President of the Board)