Global Expos Conversations: U.S. Representation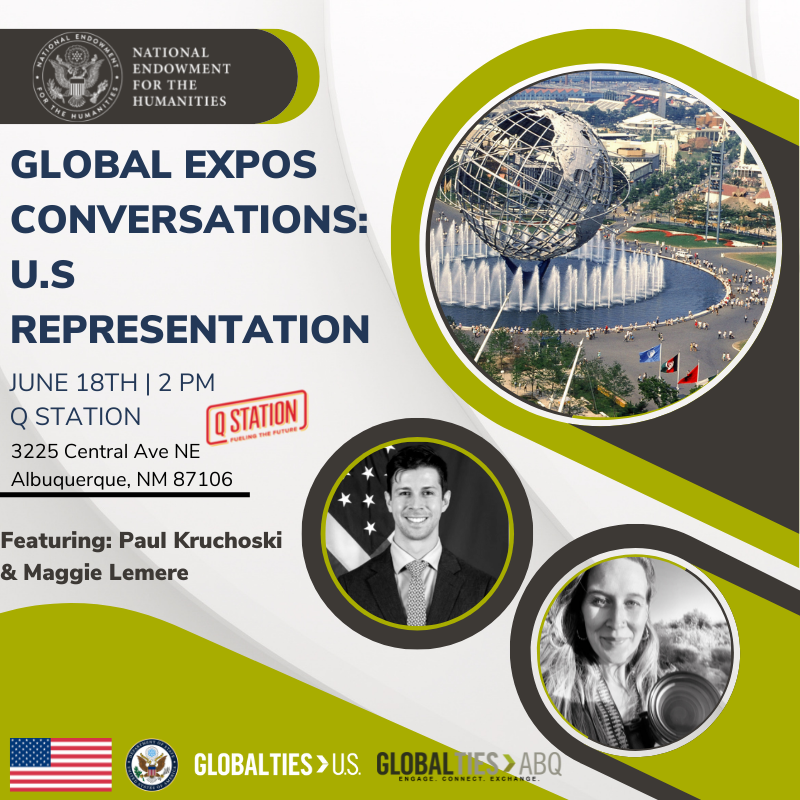 Join us On Saturday, June 18th at 2 PM at Q Station for a conversation, in partnership with Global Ties U.S. and the U.S. State Department, on a groundbreaking oral history project. Learn about the history of Expos held on U.S. soil, the socio-cultural impact of Expos on the U.S. cities that hosted them, and Youth Ambassadors who have represented the United States abroad. We will discuss how we can bring Expos back to the United States in a more inclusive way which highlights our country's diversity as a strength of our democracy.
We will be featuring Maggie Lemere, Oral Historian, and Paul Kruchoski, Director of the Office of Policy, Planning, and Resources for Public Diplomacy at the United States Department of State.
Interested in attending? RSVP to sila@globaltiesabq.org