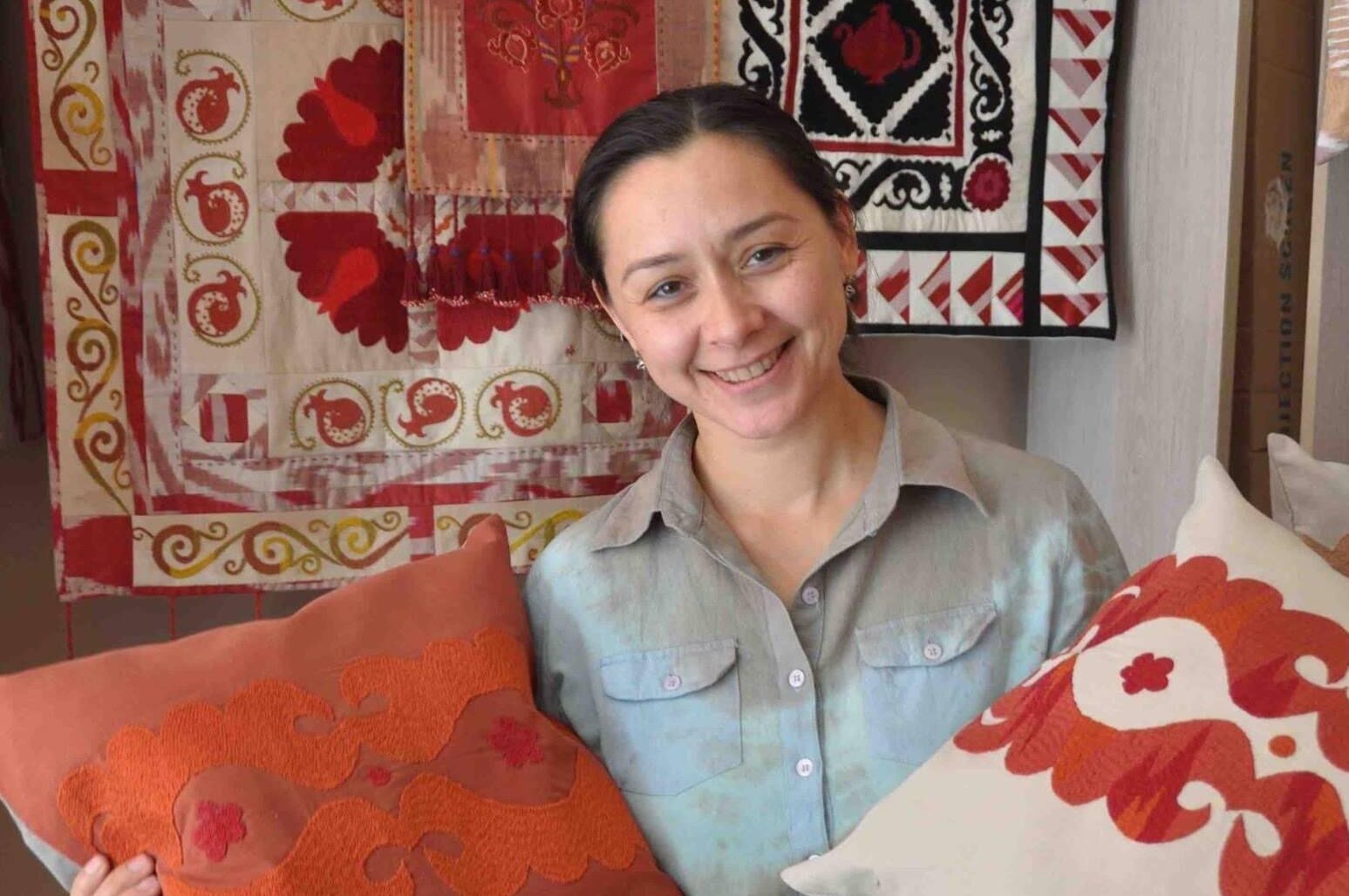 Tajikistan: Come for the Adventure, Take Home the Art
Are you an adventure travel junkie? Do you love those unique, off-the-beaten path experiences? Would you like an authentic taste of life, travel and art in the 'Stans of Central Asia, the heart of the ancient Silk Road?
You are invited to join us for an evening with Munira Akilova of Tajikistan. HoonArts Fair Trade and Global Ties ABQ are delighted to welcome Munira to Albuquerque to share her unique experience and perspectives from the intersection of tourism, trekking, and art in Tajikistan.
Munira Akilova of Khujand, Tajikistan, is a modern-day Silk Road "Renaissance woman." After a first career as an economist and university teacher, she left academia behind to turn her beloved embroidery hobby into a business. Today, she runs her own handicraft and design business, Munir, and is the manager and designer for Armughon Handicrafts, one of the top artisan brands in Tajikistan. The winner of numerous national and international awards for her embroidery work, Munira is also a national and international consultant for artisan-based businesses, has led or advised numerous competitive grant-funded artisan and tourism projects in Tajikistan, and is highly sought after as a master teacher in the traditional Tajik textile arts.