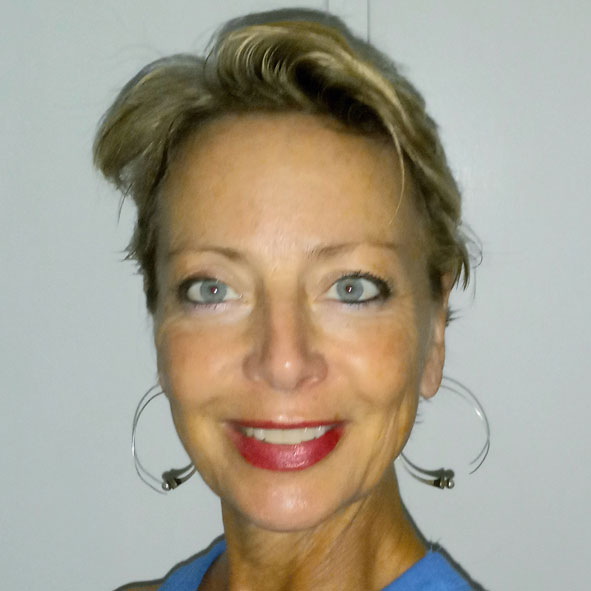 Melora Palmer
Executive Director
Melora Palmer has worked in communications and market development for over 20 years.

Always internationally inclined, Melora worked in the private sector in the US, Canada and France where she was lucky to travel extensively… losing count at 30 countries! She then made a 180° shift into the nonprofit sector, first starting her own company to launch fair trade and ethical products from her home in Paris, France. She then lived in Haiti and West Africa where she worked in communications, report and grant writing for prominent humanitarian organizations such as CARE and Aid for Artisans.

Melora relocated to Albuquerque in 2017, her Alma Mater state, to put her then teenage daughter in high school… and you think communicating in business is hard, try it with a 17-year-old! Here, she continued her work as a freelance content writer and editor within the nonprofit sector. 
All along her commitment to serving her community and being part of the solution has held strong, she has volunteered for numerous charitable groups over the years and continues to be engaged in civic activities be-it political, social, or environmental. She is a daily yoga and meditation practitioner and is often seen at events arriving by bicycle. Melora is fully bilingual in French and English and conversationally adept in Spanish and Haitian Creole.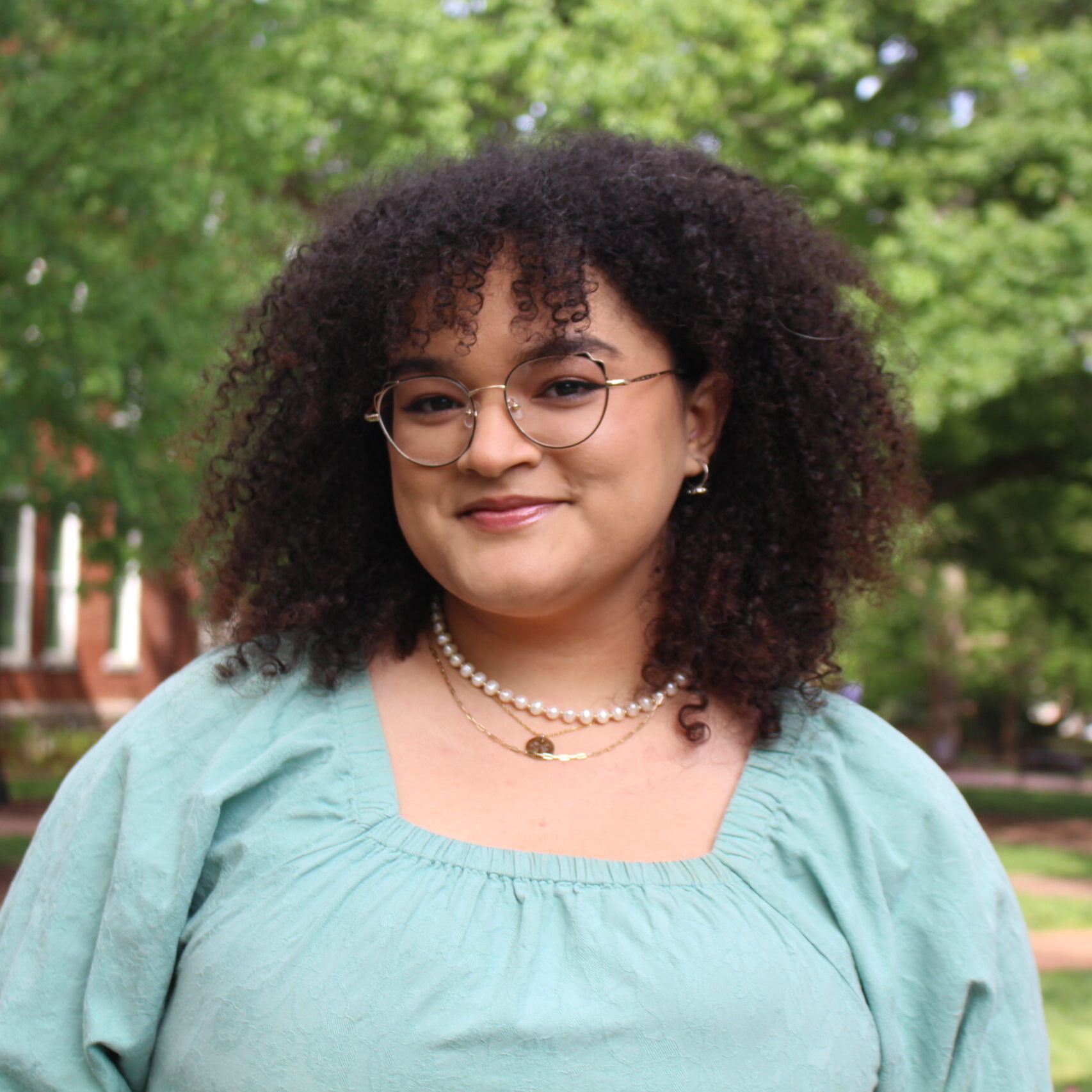 Alma Kassim
Community Engagement Officer
Alma Kassim was born and raised in Las Cruces, New Mexico. Growing up in she developed an insatiable curiosity for the world beyond her hometown. That curiosity eventually led her to Atlanta, Georgia, where she pursued her undergraduate degree at Agnes Scott College. In May 2023, she proudly graduated with a Bachelor of Arts in Public Health and a Minor in Environmental Sustainable Studies. Her college years were all about diving deep into health policy and global health, with a special focus on Ecuador's healthcare system. During her time in Atlanta, she was involved with energy conservation groups, lent a hand at the Carter Center, and stood up for wildlife preservation.
Alma has recently made her way back to the Land of Enchantment, where she's now embarking on a new adventure at the University of New Mexico, working towards a master's degree in health policy. Beyond her academic pursuits, she also has a creative spirit with a talent for graphic design, videography, and website design. For two years, she worked as a graphic designer and digital literacy tutor, using her artistic skills to explain complex ideas in visually engaging ways.
In every endeavor, Alma brings dedication and enthusiasm. Her journey is a testament to their unwavering commitment to creating a better world through her academic pursuits, environmental advocacy, and creative talents. She is excited to build her connections here in Albuquerque and make a meaningful impact with her skill set.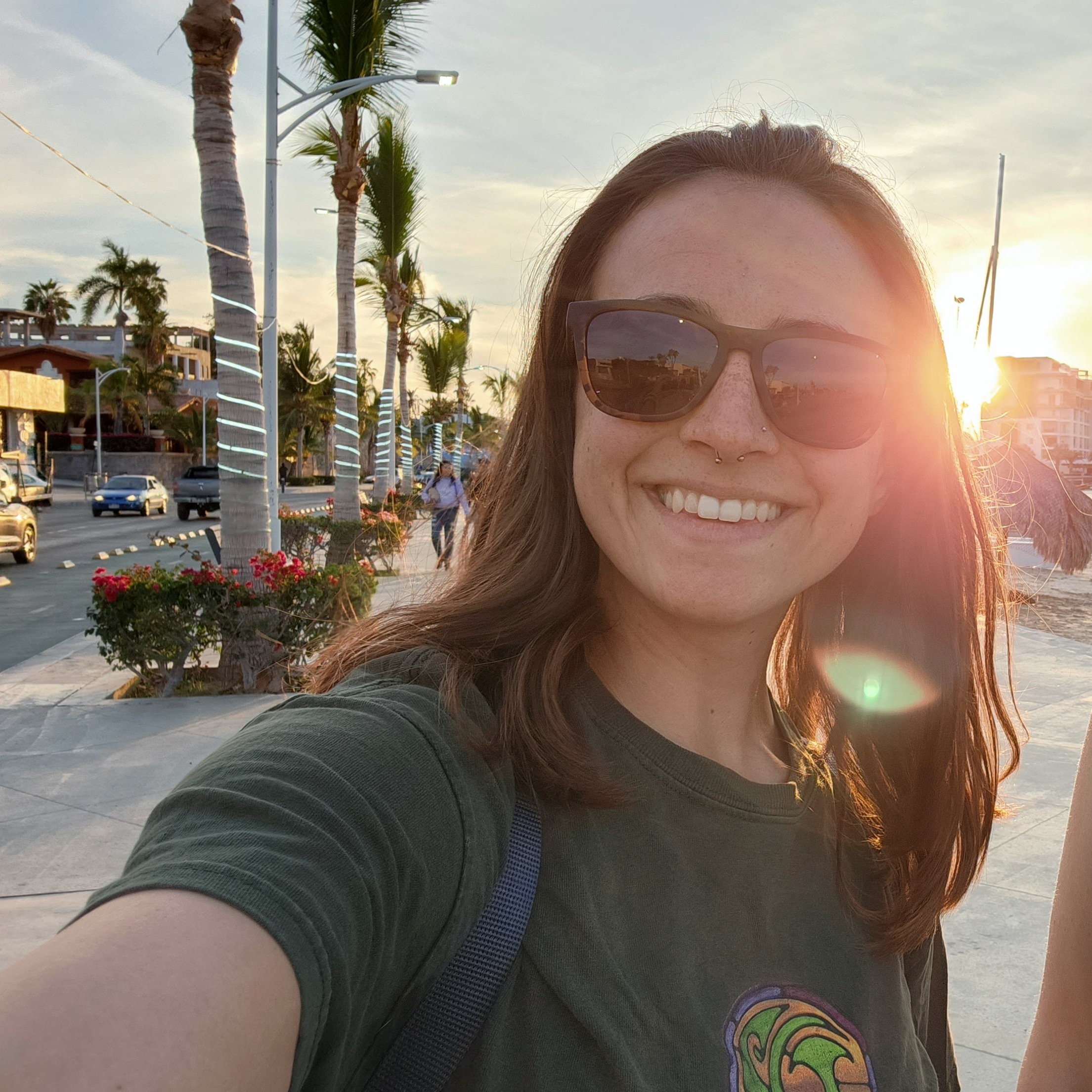 Darcy Smith
Program Officer
"Darcy (she/they) has been interested in foreign cultures since she lived abroad in England as a pre-teen. In high school they began a journey into studying Mandarin Chinese that then took Darcy to China in 2010 and carried them into their undergraduate studies. Darcy spent a semester in college living in Taiwan, studying at National Chengchi University as well as learning about trans-boundary water rights conflicts along the Mekong river delta through Kunming University in the Yunnan province of China.
After graduating from the University of Texas at Austin, Darcy embarked on a different path to learn more about herself and the natural world. She spent 3 years steadily gaining leadership experience through the Conservation Corps, where they took young people out into public lands to maintain trails, conservation areas, and habitats. In 2020 Darcy joined the staff of Montana Conservation Corps in Missoula, Montana and supported Americorps programs through mentorship, logistics coordination, and training blossoming public land stewards how to not cut their legs off with chainsaws. After three bustling years with MCC, Darcy moved down to Albuquerque where her family is.
In Albuquerque Darcy has been teaching multiple yoga classes every week and getting familiar with the vibrant culture. They are so excited to take on a role where they continue to foster deep connections between people and place, and get to welcome people to one of the friendliest and most unique cities in America."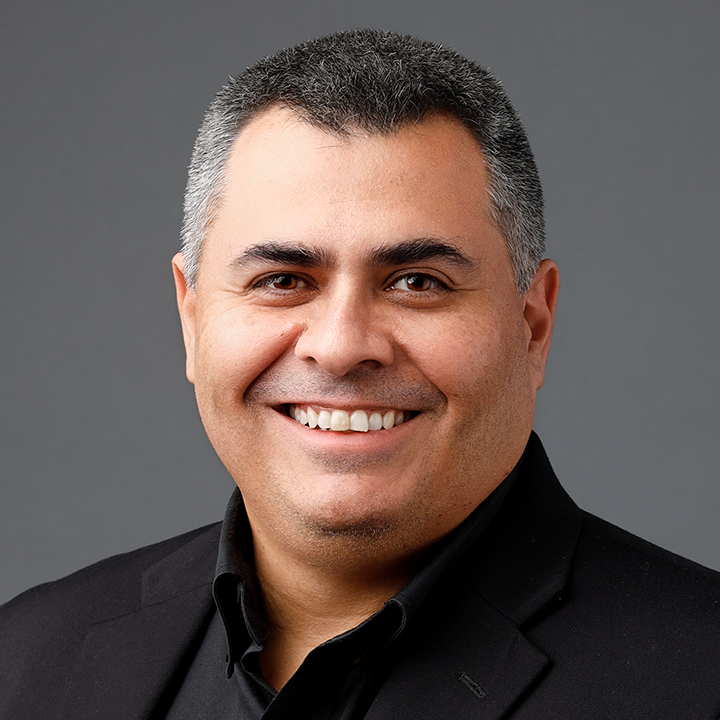 Antonio Flores
Board Treasurer
Antonio is a certified trainer of Sage Intacct, MIP Fund Accounting and Microix software with more than a decade of experience in database management and the implementation of accounting software. He trains individuals from businesses, tribal governments and non-for-profit organizations on the effective use of their business software systems, including how to improve their accounting processing, payroll, human resources, tax reporting, and other processes. Antonio holds a bachelor's degree in International Business from the University of Guanajuato, Mexico, and also both an MBA in Finance and a Master of Accountancy (MACC) from the University of New Mexico.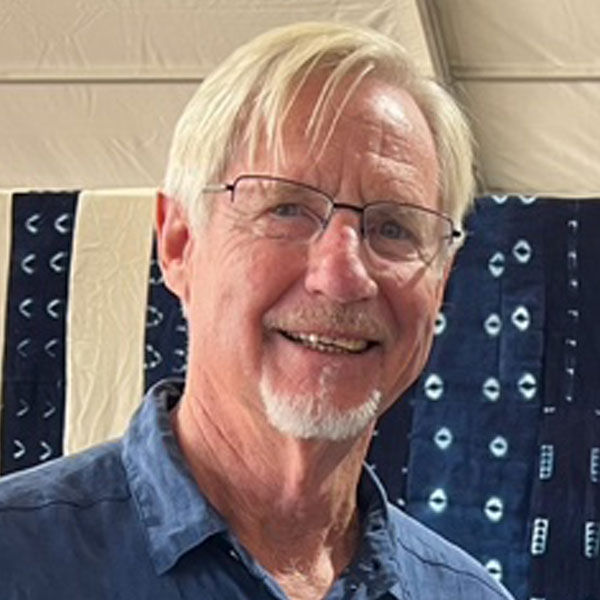 Greg is a familiar face at Global Ties Abq.  He served as treasure from 2016 through 2019 and was recently reelected to that position on the GT Abq board of directors. His past experience as a Peace Corps Volunteer, international development advisor, and educator has given him the opportunity to not only travel but to serve abroad. Greg holds a masters degree in City Planning from MIT and has called New Mexico home since the mid 80s.  In 2016 he and his wife Rebecca returned to New Mexico after 20+ years living and working overseas and during that time gained extensive experience as a specialist in structuring public-private development projects in 15 countries. Greg is also coordinator of the New Mexico Peace Corps Association.  He now live in Corrales and looks forwards to bringing his experience in finance and planning to enhance the future of Global Ties.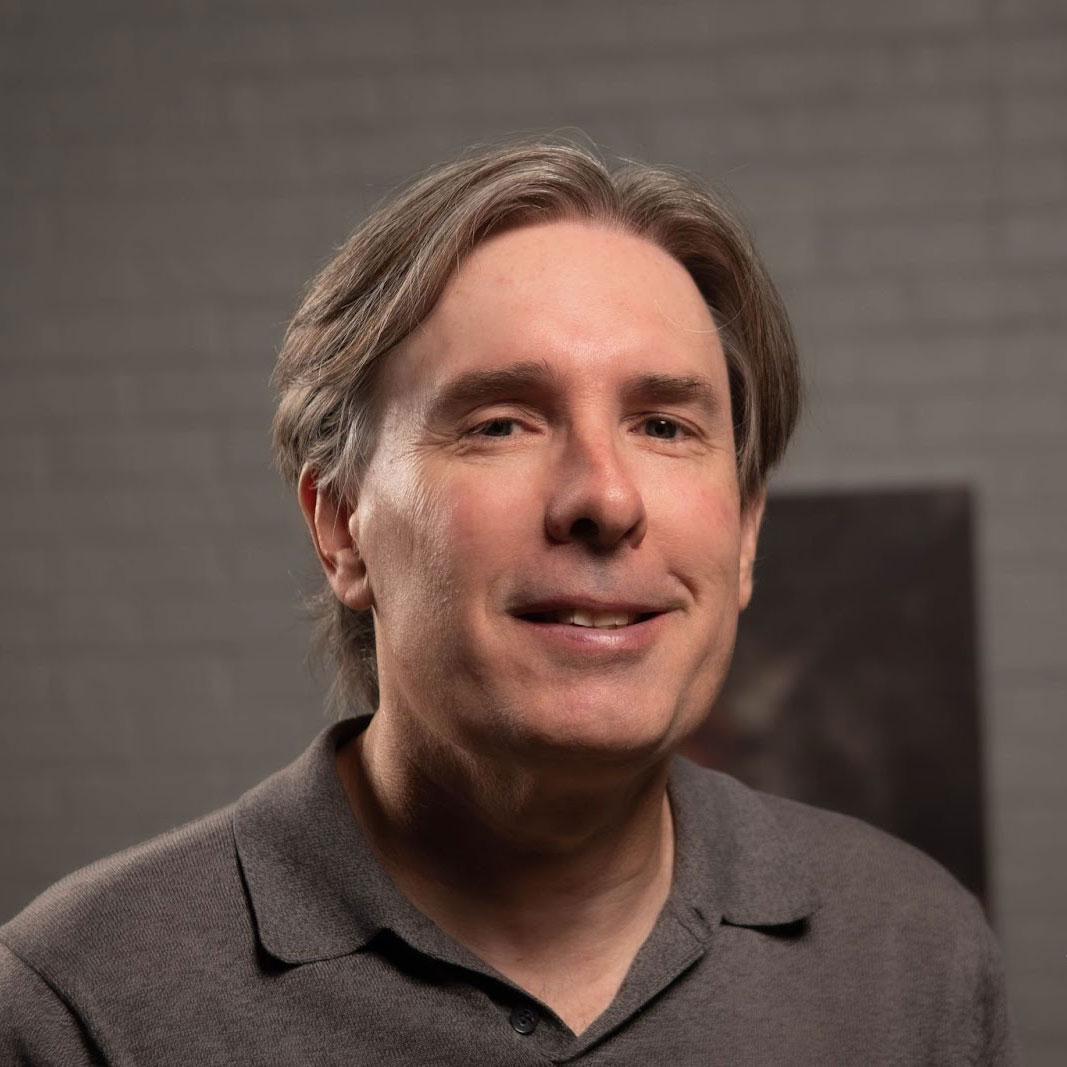 Stephen L. Bishop
Member-at-Large
Stephen L. Bishop (Ph.D. University of Michigan, 1999; J.D. University of Michigan, 1993; B.S. University of Illinois, 1990) is the Director of the International Studies Institute and an Associate Professor of French and Africana Studies at the University of New Mexico. Professor Bishop's interests encompass literature and culture of sub-Saharan Africa, law and literature, shame and guilt, feminism, FGM, cultural studies, and child soldier narratives.
Professor Bishop has published a number of articles on African literature and law, as well as his book Legal Oppositional Narrative: A Case Study in Cameroon (Lexington Books, 2008), which examines opposition to government-supported, dominant social orders through legal writing, including fiction that deals with legal themes, settings, and language, as well as nontraditional narratives such as legal decisions and textbooks. He has a forthcoming book, Scripting Humiliation: Shame in the African Novel, with Liverpool University Press.
He teaches courses on African literature and culture, theories of law and literature, and European and African legal and moral traditions in literature and film.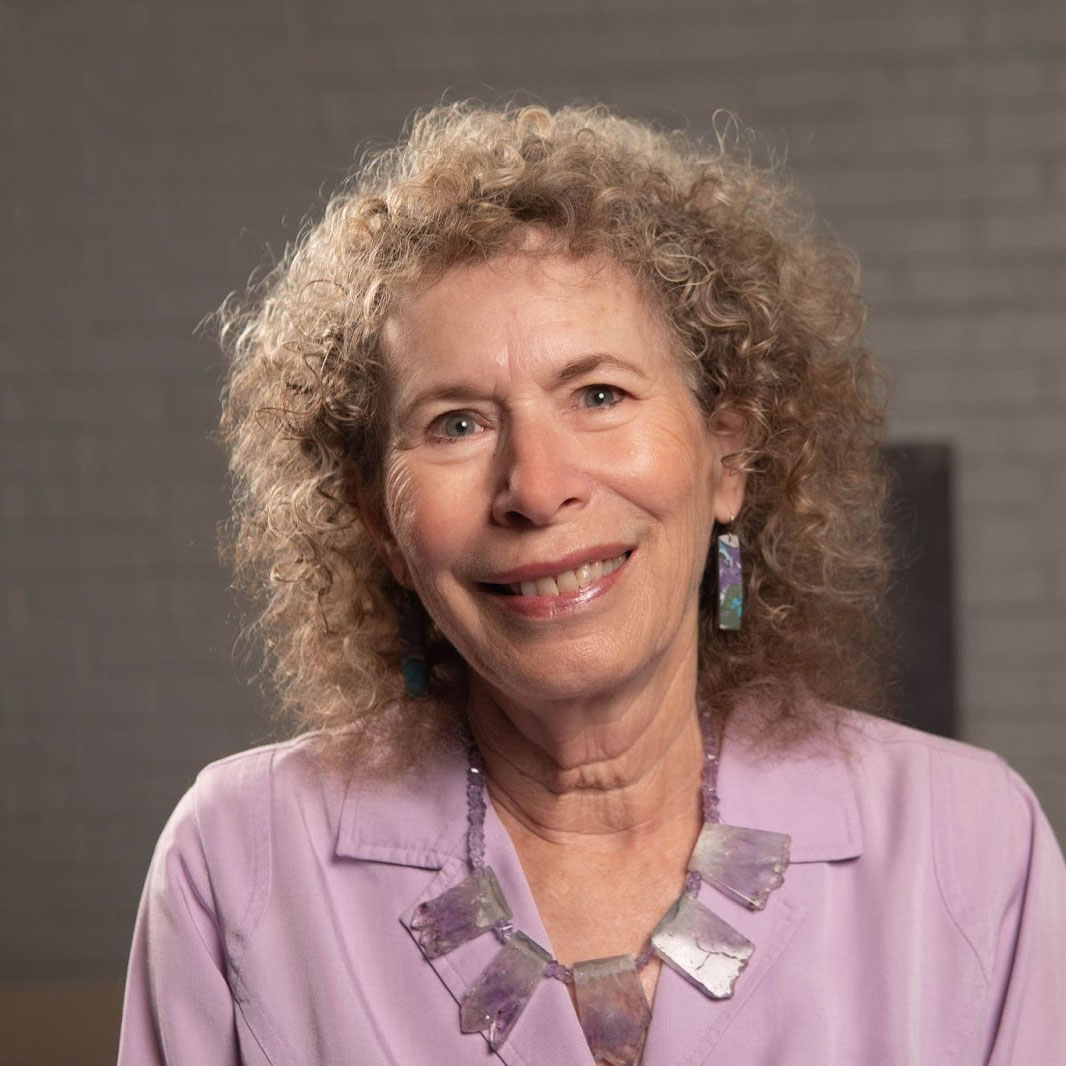 Deborah Blank
Member-at-Large
Deborah's involvement with Global Ties ABQ helps her feel that she has a role to play in creating international goodwill. As a huge added benefit, she has learned so much about other cultures from these very bright and energetic future world leaders – what a privilege to engage with them. They clearly enjoy coming to Albuquerque and she finds it fun to show off the city and share their reaction to the many attributes – especially the food, skies and sunsets!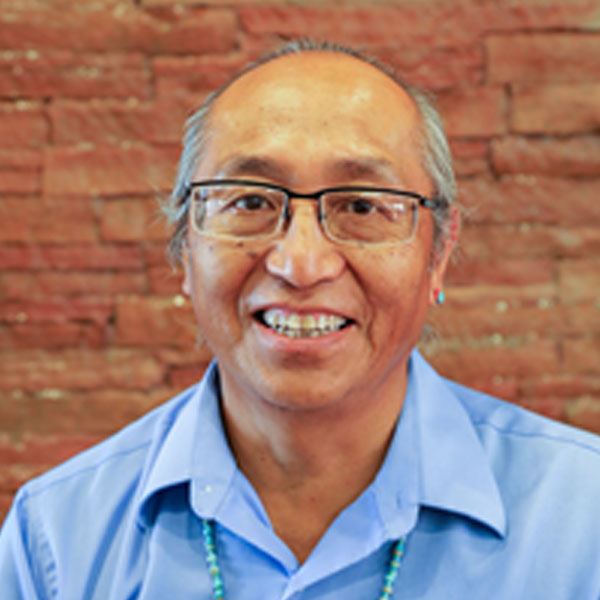 Jon Ghahate
Member-at-Large
Jon Ghahate is of the Pueblos of Laguna and Zuni and of the Turkey and Badger Clans. Jon is the Museum Cultural Educator at the Indian Pueblo Cultural Center in Albuquerque, New Mexico. As the Museum Cultural Educator, his responsibilities are to develop and present a historically accurate and respectful narrative of the cultures, heritage, and legacies of New Mexico's Pueblo communities. He has a diverse professional background as; a primary care and orthopedic-surgical Physician Assistant, a high school math and science teacher and athletic coach for the Albuquerque Public Schools, was an Associate Producer for Native America Calling, a live national daily radio talk program, and has volunteered for a number of civil and community organizations. He is a Vietnam Era veteran, in enlisted and commissioned medical ranks, having serviced in several military branches. He was a Kellogg National Leadership Program Fellow.
Through the Indian Pueblo Cultural Center, Jon has given presentations on New Mexico's Pueblo communities, providing a credible and historically accurate paradigm of the Indigenous civilizations of the US Southwest, the impact of encroachment and colonization by Eastern Hemisphere entities upon of these civilizations, the acknowledgement of the diverse Indigenous civilizations of the Western Hemisphere that incorporated STEM constructs in establishing and sustaining their civilizations pre-Contact, the continued evolution and resilience of Indigenous peoples, the efforts of Indigenous people taking ownership of a more accurate and science-centered narrative of their history, and topics centered on Cultural Humility and Sensitivity. As a lecturer, he has presented to organizations such as; the Albuquerque Public Schools School Board, the University of New Mexico, the Crow Canyon Archeological Center, the Coronado State Historic Site/Park, The Nature Conservancy of Santa Fe, the National Park Service, the Sierra Club, the America Farmland Trust, the World Council of Churches, SITE Santa Fe, the US Air Force, the Pittsburg National Corporation, the Center for Indigenous Ministries, and META/Facebook. He has assisted some of these organizations with creating their 'land acknowledgement statement'. Jon is a parent of two children and resides on the homelands of the Pueblo people of the Southwest United States.
David Campbell
Member-at-Large
David S. Campbell is the part-time Development Hearing
Officer for the City of Albuquerque and currently serves as
Chief Counsel of Mesa Del Sol, LLC, a master planned
commercial, industrial, and residential community in
Albuquerque, NM. Mesa del Sol is in the process of
constructing hundreds of residential units, along with Netflix's
largest film production site in North America. Campbell is a 35-
year member of the NM State Bar, practicing municipal and real
estate law, in the private and public sectors. Government roles
have included serving as Albuquerque City Attorney, Planning
Director, and CAO/City Manager. Campbell retired from the
U.S. Department of State as a diplomat, having served in Africa
and South America, in addition to service as a U.S. Peace Corps
volunteer in Africa. He speaks fluent French and Spanish.
Graduate of Georgetown University's Walsh School of Foreign
Service, with graduate and law degrees from the University of
New Mexico.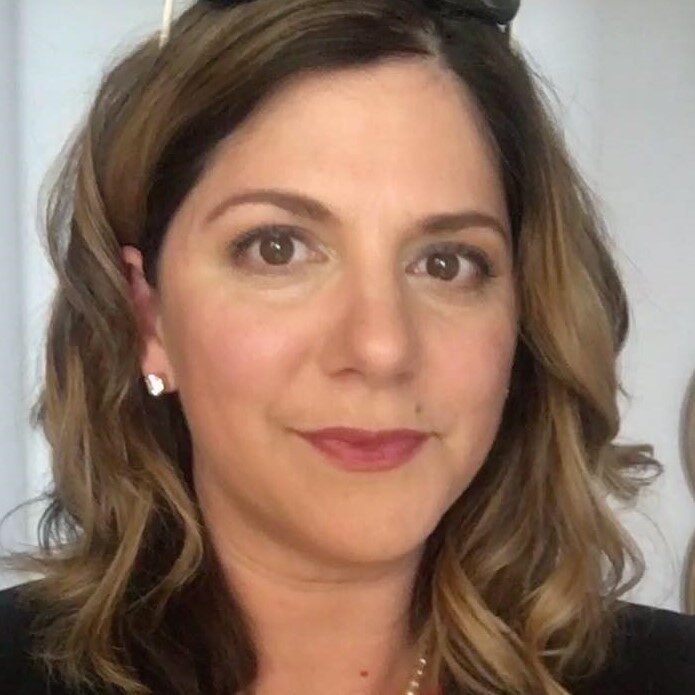 Emilie De Angelis
Member-at-Large
Emilie is Principal and Owner, Serafina Company. For more than 25 years, Emilie has managed ambitious fundraising initiatives at several of the nation's leading art museums, cultural organizations, and educational institutions. An expert at generating private philanthropic support for truly transformative projects, she's managed multi-million-dollar campaigns for the Art Institute of Chicago, Steppenwolf Theatre, and many others.
Emilie is a fourth-generation New Mexican, born in Albuquerque. She studied art history at Saint Mary's College of Notre Dame and spent 18 years working at top organizations in Chicago. In 2016, she moved home with her husband and son to reunite with family and rediscover sunshine. Her consulting practice has served nonprofit clients locally and nationally ever since.
Emilie's a current member and immediate past chair of the City of Albuquerque's Arts Board that oversees its public art program, appointed by Mayor Keller. She's Vice Chair of the Board at Escuela del Sol Montessori and Harwood Art Center, and a board member of the Albuquerque Film and Music Experience Foundation.
From the early days of her career, Emilie has loved serving as a cultural ambassador and partner for government relations. She served as a cultural delegate on an Illinois trade mission to Cape Town and Johannesburg, South Africa. At the Art Institute, she was honored to host foreign dignitaries from around the world for special visits to the collection, as well as serving on the Cultural Advisory Committee of the Istituto Italiano di Cultura.
Emilie's personal travels have taken her from her family villages in northern Italy to UNESCO sites in 10 countries, including her favorite Caves of Dambulla in Sri Lanka. She is a go-to resource for a cultural trip idea and feels most at home lost in an art museum.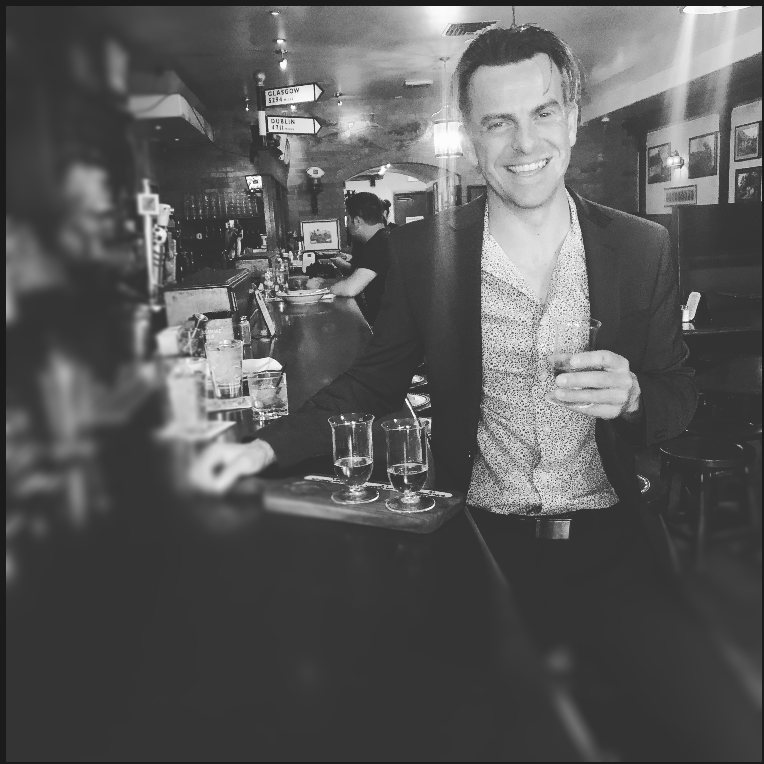 Dana Koller
Member-at-Large
Dana Koller, born and raised in New Mexico, Dana has a proven track record of creating, operating and sustaining successful business ventures and community events around our state.
While Agile and Social Enterprise coaching are specialties and passions for Dana, he also balances life with many hobbies such as yoga, mediation, outdoor sports, and wine tasting just to name a few. Dana has a loving relationship with Cassandra Kent and her two beautiful children Isaiah and Jordyn all of whom are important motivators that cannot be replaced.
Dana founded the UN-17 initiative in 2018 in hopes to change the world of business for the better. The idea is based on the United Nations 17 Sustainability Goals which his organization promotes within the New Mexican business and governmental sectors.
He is currently President and CEO or Kaktus Brewing Co., PrAG, and UN-17 Social Club.
Michael Garlid
Member-at-Large
Where his responsibilities include ensuring that the Coalition staff function with maximum effectiveness and efficiency. He also oversees and manages the administrative, financial, programmatic, and organizational activities to ensure consistency with and adherence to the mission and vision of Tribal Leadership and the Coalition's Co-Directors. Before joining the Coalition, Michael supported citizen to citizen diplomacy as the Programs Officer at Global Ties ABQ, working on Department of State exchange programs. Michael is a commissioner on the City of Albuquerque's Citizens' Independent Salary Commission and supports data-driven positive change as a member of the Global Shapers Hub ABQ. Michael is an enrolled member of the Navajo Nation and grew up in Tempe, Arizona. He received a Masters of Science in International Management from Franklin University Switzerland where he focused on project management and community driven change. He studied at Arizona State University where earned a Bachelors of Arts in Global Studies