Global Ties ABQ is excited to announce that we will be hosting a delegation of six officials from Serbia from May 21 – 28, 2022 through the Congressional Office for International Leadership (COIL).
The delegates will be meeting with New Mexico experts and leaders on the topic of "Economic Development through Preservation of Cultural Heritage".
The purpose of this exchange is "to expose Serbian participants to the U.S. experience in leveraging cultural heritage, including a country's or region's historical sites and traditions, to attract more visitors of various ages (both domestic and international), promote an area's economic development, and provide an enriching, educational experience. Serbia's rich cultural heritage resources presents itself as a strategic tool in this vein. This country has rich, vibrant musical and other artistic traditions. Serbian partners have already recognized its world-class Roman ruins and other historical sites to be of great value in terms of promoting cultural heritage tourism and generating revenue. However, more can be done to increase the number of visitors, and thereby promote local economic growth, as well as improve the educational experience."
Global Ties ABQ provides weekday programming from Monday through Friday, including professional meetings with local leaders and interactive visits to museums and cultural sites. Transportation for these weekday visits and lunch are also provided Monday through Friday.
Who are the Serbian Delegates?
Professionals in the field of cultural preservation including:
Professional ExpResearcher of Cultural Development, Institute for Cultural Development Research
Senior Curator/ International Cooperation, The Museum of African Art
Museum Educator, The Gallery of Matica Srpska
Program Coordinator, The Roman Emperors and Danube Wine Route, Danube Competence Center
CEO / Creative Director, Dework Creative Design Studio
Key interests of this delegation include:
Cultural heritage
Collaborative networks and U.S. partners
Contributions of museums to the community
Developing international ties through public education
Privilege, inclusion, and sharing diverse perspectives
Creation of cultural heritage programs
Culture and sustainable development
Expanding international interest in local culture
Tourism packages
Large scale cross-border cultural development
Multi-institution historical projects
Engaging local communities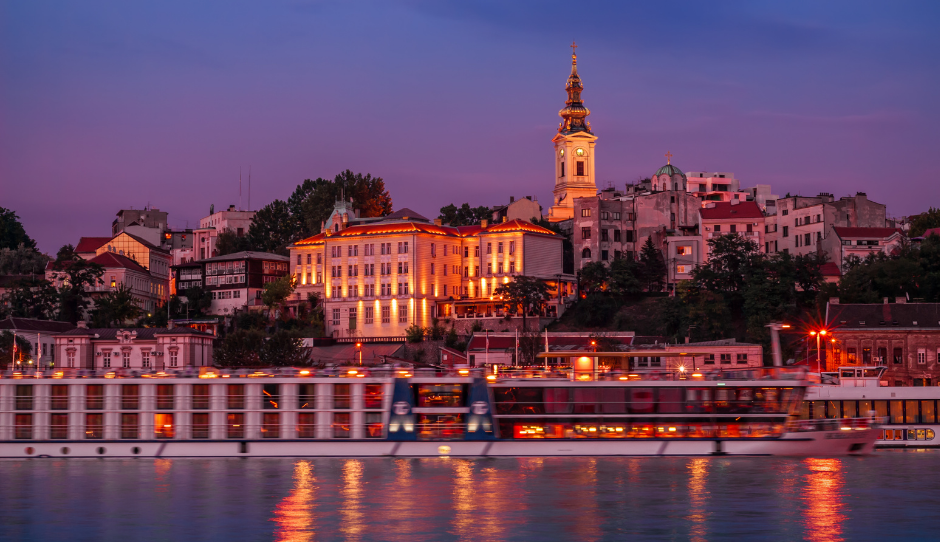 We are currently seeking home stay host applications from our community in Albuquerque.
Home stay hosts commit to providing their international guests with the following for one week from May 21 – 28, 2022: 
A private bedroom

 

Breakfast and dinner

 

Evening and weekend activities

 

Transportation to and from the weekday drop off location on May 23 – 27

 
Want to learn more?
Home stay hosts will receive detailed bios of our delegates once their application to host is accepted!
5 Benefits of Becoming a Home Stay Host
Spend extended time with one of our delegates by hosting them in your own home

 

Experience personal cultural exchange and relationship-building

 

Engage in professional networking with officials from Serbia

 

Enjoy sharing your own family and community perspective and bonding with delegates on a deeper level

Take the next step beyond home hospitality with your international guest as a home stay host!