Oops, I knew I'd still have stuff to say J!
Just finished one week in paradise, on Zanzibar Island in the Indian Ocean. Stunningly beautiful. I stayed in a very small village, called Kizimkazi, on the southwest peninsula of the island. Turns out it's where the new President, Samia Hassan, known as Mama Samia is from. Opinions are mixed on her, but overall positive re her first year in office. She has made great strides to improving education in the country and getting the country back onto the international plane, her predecessor was a bit of a paranoid autocrat. But on the flipside, corruption is coming back, I saw it often in the dala-dala when the police would stop the driver for a low tire or some other inane offense, all let go for 5000 shillings (about $2).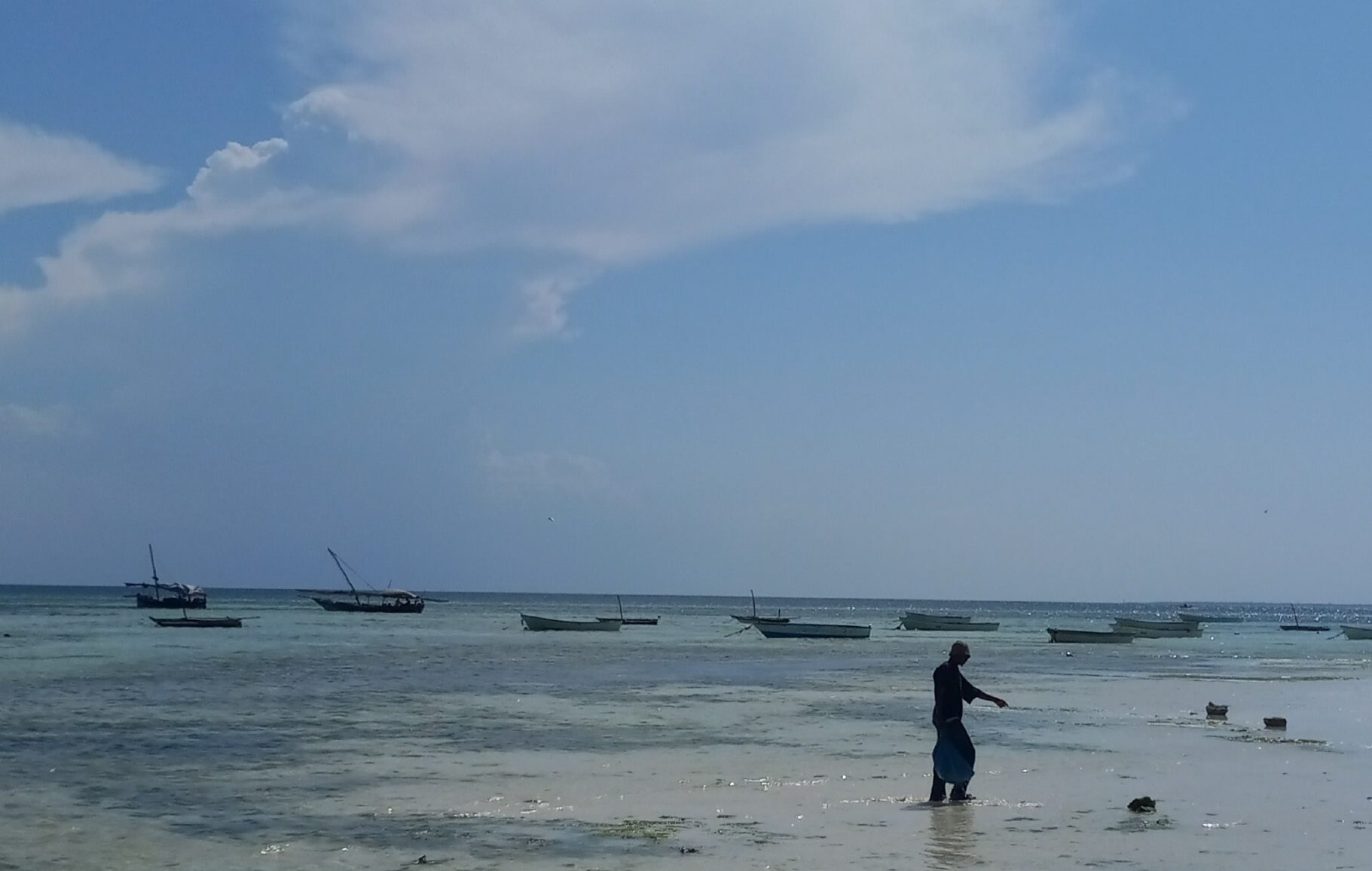 I was at the end of the village, down a long, very rocky road, in fact was getting a bit nervous when the taxi was taking me there, wondering if I was going into a trap. But right on the beach in a peaceful, isolated lodge. Beautiful white sand within 100ft of my door! I've never been to a beach that has such a variance in tide levels, rising and lowering almost 5ft every 6-7hrs. Understand it's rather unique to the Indian Ocean. Not sure why, told it's because it's a very large, yet essentially enclosed ocean, so the lunar pulls are more influential (but if any of you know otherwise, please tell). At any rate, means you can't always swim in it and the beach will go out more than 200ft, and even then stays very shallow. But I could get a swim in every day, either morning or evening and once got lucky for both.
I stayed in a straw hut on stilts with a thatched roof, waking up to the sounds of birds and waves, falling asleep to the calls of Bush Babies. They are small primates, about the size of a kitten, with huge eyes and ears, think gremlins. I didn't see one, they are pretty elusive, but I sure heard them. Not a frightening sound, but big talkers. Strict instructions to not leave any open food in the room, because they will snatch it…apparently a soft spot for sweets.
And can't forget my hysterical friends, Hamis and Samuel, two hotel workers, both Maasai. Not native to the island, many Maasai come from their homelands in the north of Tanzania (where I was volunteering) to work here. Very honest and respectful people, they fiercely hold onto their traditions, including dress, yet like these guys, open to new cultures and very tolerant. I had some lovely and lively moments with them, in particular Hamis.
No safaris but did take one excursion, a ferry ride onto the mainland to the capital city, Dar es Salaam. All to visit with Nathalie, a friend from Paris who has been living there. A big, African city, so not much interest, but for the most part clean and approachable. A visit to the large fish market, smell was rather intense, and a guard that clearly did not want me taking pics, but got a few in here. Hung out in the diplomatic area, lunch at the yacht club and then dinner with another friend on the boardwalk. Ferry out in the morning, past the fish market from the seaside and back into Stone Town.
Also met up with a former TATU flatmate and her friend for a long lunch on the Rock. A restaurant built on a rock, depending on the tide, you walk in boat out, or vice versa. .
Upon return, I took a tour of Stone Town, the port city. A beautiful city with a varied past. A small African fishing village, first expanded by the Portuguese in the 13th century. Named Zanzibar, from Zanzi which means black and bar, which means coast. Arab traders then moved in around the 17th century where it thrived as a trading center. Which in time, included slaves. It became one of the largest slave ports in Africa. The Germans then colonized it but were booted out by the English who ran the island and the mainland, they were two separate countries at the time (Tanganyika and Zanzibar) until a revolution in 1964, as with most colonized countries in Africa. The territory gained its independence and united as Tanzania, a combination of the two names. Or at least, that's what I learned from my guide, Abou. A lovely old city, reminiscent of Tunisia and other Arab cities in the Mediterranean, falling apart in places, but charming. Very quiet with most places closed due to it being the Ramadan but allowed an undisturbed visit. Stunning architecture and loved all the Arab, Hindu and African doors. The island is now predominantly Muslim, 98% (a split of Sunni and Shiite) then about 1% of Hindu and Christian respectively. But all live peacefully together and there has never been any violence or major conflict. Also, as I discovered and never knew, the birthplace and sometimes home of Freddy Mercury. Went by his house, now a museum (I did this for you Carl P!), did take my picture in front of it…but no way I'd actually go in J!
Another few days at the beach and now in Nairobi visiting another friend, Wambui, a friend from Abidjan. I large, busy, and noisy city, but Africa, there's a national park in the middle of the city with lions and giraffes. I went once when here on a seminar in 2011, and can now snobbily say, I've seen enough giraffes J! Just hanging with my rafiki and watoto!
So working my way back to the developed world.
Kwa Heri TZ, I had a GR8 time!!,
Melora


TATU Project is a non-profit organization that facilitates equal and sustainable development for the rural community of Msitu Wa Tembo and Londoto in Northern Tanzania. We address community needs and build effective solutions through active collaboration with villagers in Msitu Wa Tembo and Londoto and relevant stakeholders.