Our Youthink program with high school students in Algeria and the U.S. will come to a close this month. Since October of 2021, roughly 120 students have been participating in this virtual exchange program that builds critical thinking and intercultural communication skills for young leaders. Global One to One, the youth program of Global Ties ABQ, is honored to have received a grant from the U.S. Embassy in Algiers, Algeria to coordinate the first year of this special program along with our dedicated educator partners in Algeria.
Last week, Algerian students celebrated their hard work throughout the program with a Local Project Exhibition (LPE) where they had the chance to showcase what they've learned by focusing on a local issue in their home communities. Students in both program locations – Bechar and Ouargla – in southern Algeria participated and had a memorable experience.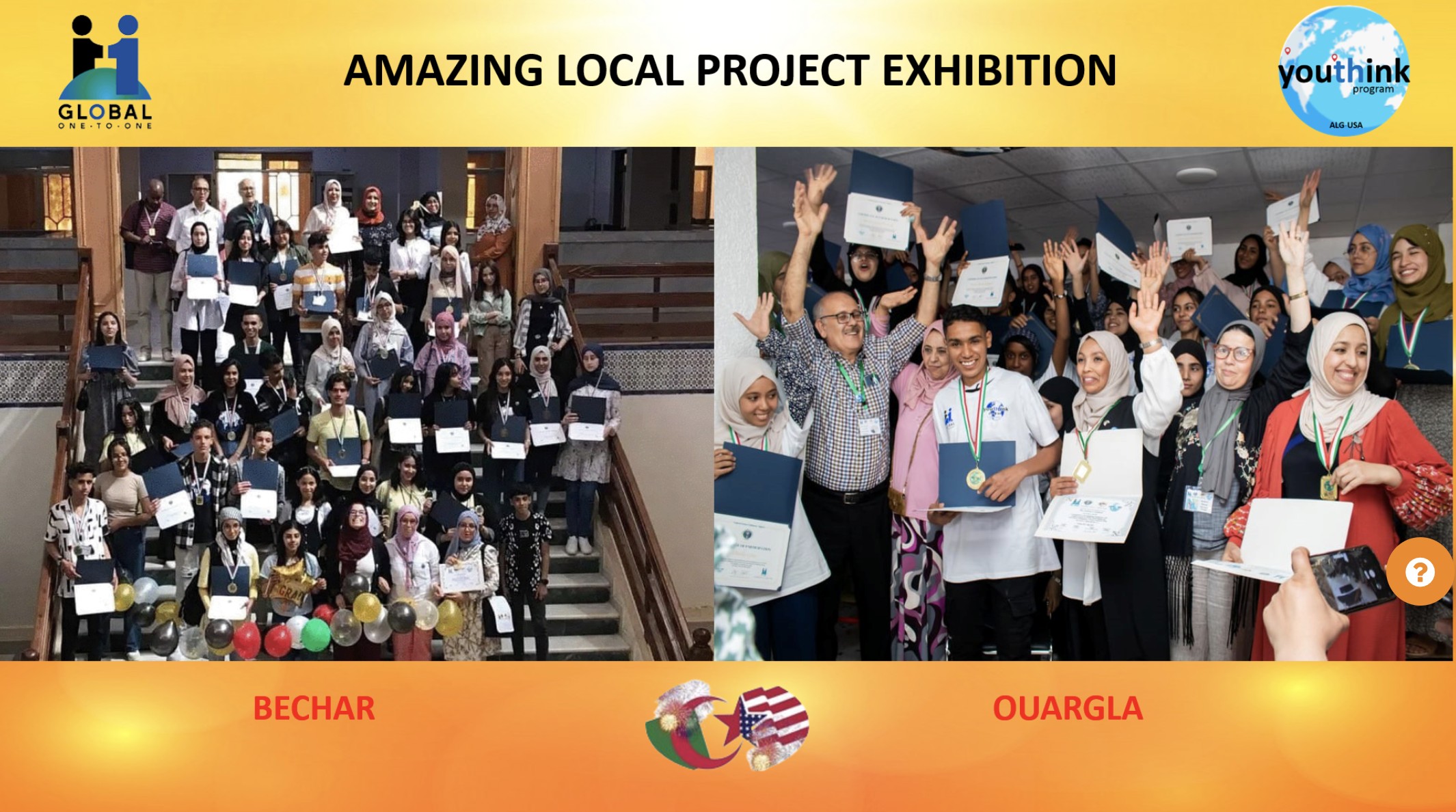 Local project topics included key issues such as countering poverty and hunger, providing diabetes awareness, anti-bullying measures, preserving cultural heritage and local tourism, supporting the circular economy, and reducing waste. Each local community issue was tied to the United Nations Sustainable Development Goals (SDGs), encouraging students to find their entry point to a major global issue.
A special thank you to Ms. Kheira Mezough and Mr. Mustapha Louznadji, our phenomenal program leaders in Algeria, for all their efforts to arrange a memorable project exhibition for Algerian student participants.
Are you a student, parent, or educator?    
Contact us today to learn more about our program opportunities for youth!